Benefits of Professional Cat Sitting /Pet care Services
No Stress
Healthy Home Environment
Normal Routines for feeding, sleep
Play and Lots of Love time
Consistent Schedules
Care the way you would if you were home
You only pay for visits you use
No germs, No parasites, No confinement​​​​​​​
Best of all no communing
Home safety and security​​
​ We offer Professional Pet Sitting for cats. Providing stress free pet care with one of our fully insured and bonded pet sitters.
​STRESS FREE/NO COMMUTING we come to you.
Cat Care with a lot more care!​
Copyright Sittin The Kitten 2013. We reserve all rights to information on site. No duplication of any content permitted.

Instead of loading up your precious kitties when you travel , we come​ to you​ and your cats, ​provide lots 's of love, fresh food and water and play. Why ask friends or neighbors ?
​Our unique service is with your kitty in mind.
​We offer professional, loving cat sitting in Littleton, Colorado.
​Home care is keeping your kitties safe and healthy instead of commuting them to a boarding facility. Cat sitting is a loving alternative that allows your pets the luxury of normal routines and healthy environments being it's your home,
stress free care
. One of our experienced and fully insured cat sitters will show you how our kitty care services are the BEST when it comes to cat care." Happy, healthy, loving cat care that allows your kitty cats to thrive. Pet sitting is a caring alternative!



Peace of mind!


​​

Knowing your cats are kept safe and sound provided playtime, love and companionship will give you peace of mind when you use our cat sitting service! You will come home from your vacation to your happy felines well combed and purring! We strive to maintain the highest level of cat care and our experience, dedication to our profession keeps our clients coming back. We simply love what we do, at "Sittin The Kitten" .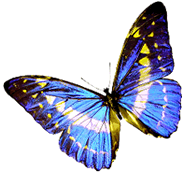 Littleton Cat Care Service Area


​We make every effort to accommodate all new clients and existing clients. Our service area includes: 80120, 80123, 80127, 80128, and some of 80129 and 80130.
​
​